How to Run Your Own Architectural Practice as a Sole Practitioner
Ever wanted to run your own architectural firm?
Today's guest, a Sole Practitioner from Australia with over 10 years of experience in the industry, shares his journey of how he made the dream of running his own practice a reality.
In today's episode, I'm joined by the co-chair of South Australia's Emerging Architects + Graduates Network (EmAGN), a first-year course co-ordinator at my university as well as sole practitioner of Echelon Studio – Chris Morley.
This is the third and final part of the interview with Chris where we learn about his journey from the very beginning. From getting his first architectural job as a student of architecture, to now running his own practice and working for himself.
If you haven't seen the previous 2 parts, I highly recommend going back and watching the interview in order!
EP.1: The Key to Success as an Architecture Student – Networking 101
http://successfularchistudent.com/40/
EP.2: Architecture Tutor's Best Advice for Succeeding in Architecture School
Or, Stream On Your Favourite Podcast Platform!
"Through networking, a bloke that owned a cafe and a referral to a private client, I left the firm I was working at.

I handed in my resignation and went out on my own to do a significant residential job. That's how it all started. "
How to Run Your Own Architectural Practice as a Sole Practitioner (Questions)
Here are some of the questions I ask Chris in part 3:
Where was your first job as a graduate and what did it involve?
How did you go about getting this job?
Can you tell us about Echelon Studio?
What kind of projects do you work on and who is your ideal client?
Did you always have an ambition to run your own practice?
When did you start your own practice and what were some of the first steps you took when transitioning from employee to sole practitioner?
What are some of the key differences working for yourself, compared to working for someone else?
You label yourself a "sole practitioner", does this mean you don't have any employees? Do you do all the work yourself or do you have an assistant, contracted workers or casual employees to help?
My aim is to help other architecture students succeed in their education so they can later on succeed in their profession.
Help me help others by sharing the podcast with your friends!
If you have iTunes on your computer, or the "Podcasts" app on your Apple device, can you please take 1 minute and leave me a quick rating and review?
To do so, just follow the instructions below:
Reviewing on your Apple device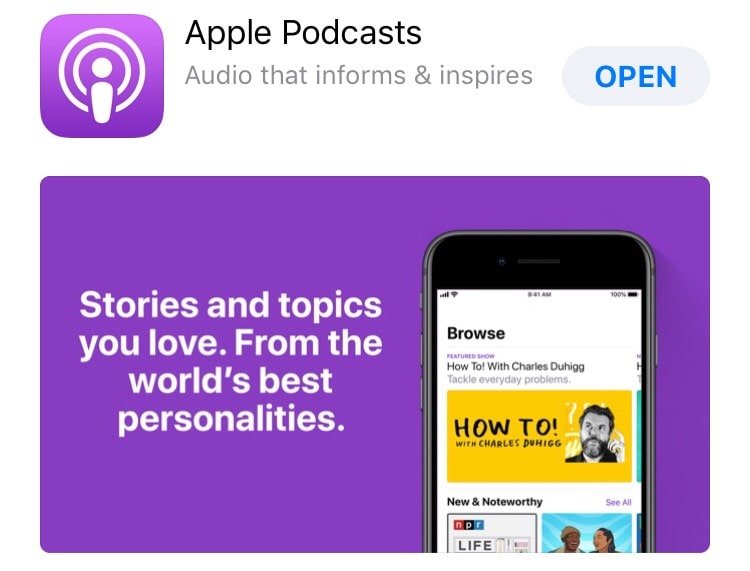 2) After clicking the link above, the Podcast app will open to this page.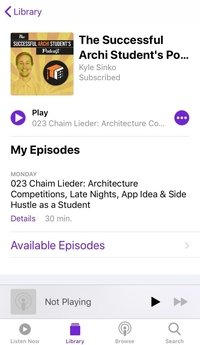 3) Make sure you are subscribed!
4) Scroll down a little bit and leave an honest review of what you think about the podcast for architecture students.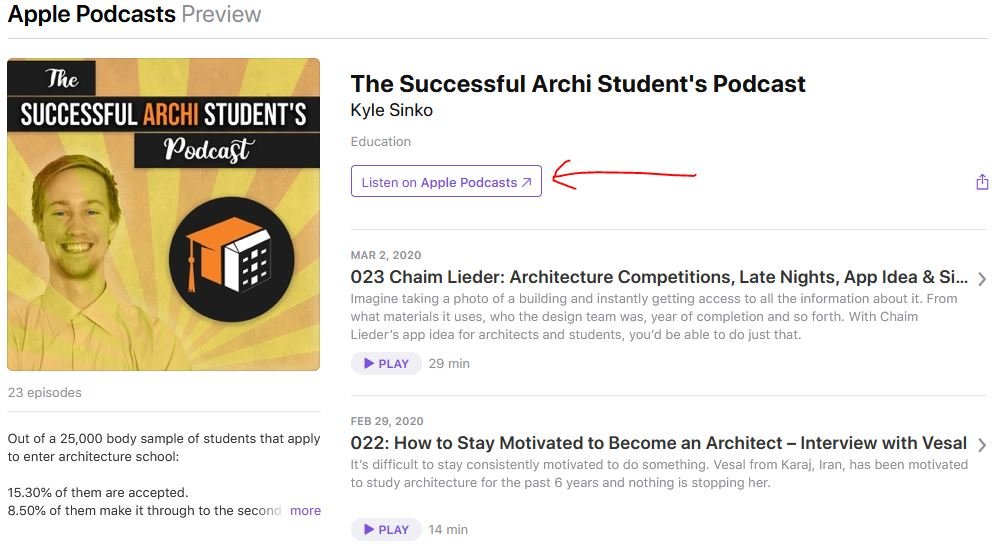 2) Scroll down and leave an honest review about the architecture student podcast.
That's it! Just click submit and you are done!
Thank you so much! I really really really appreciate all the support and your help in getting the Successful Archi Student name out in front of the iTunes audience!
(P.S. If you leave us a review, respond in this thread so I can personally thank you!!)