Networking 101 with Chris Morley
Network = net worth as an architecture student.
The more I think about it – it's not WHAT you know, but WHO you know when it comes to success as an architecture student.
The key to success as an architecture student is networking.
In today's episode, I'm joined by the co-chair of South Australia's Emerging Architects + Graduates Network (EmAGN), a first-year course co-ordinator at my university as well as sole practitioner – Chris Morley.
Chris has a lot going on, and he knows a thing or two about networking.
Or, Stream On Your Favourite Podcast Platform!
The Key to Success as an Architecture Student – Networking 101 with Chris Morley (Questions)
Here are some of the questions I ask Chris:
Firstly, what is EmAGN and what is your involvement?
What are some of the benefits to networking as an architecture student? Why do you think it's important?
What are some of the things you did as a student or graduate to network? What did this involve?
As a student, what do you do at networking events? How can you make the most of these?
I often see a lot of events for architects, but I'm never too sure if it's an event for students as well. Where can students find local events to attend to interact with other students and professionals (in a time without corona virus)?
When most people think of networking, they think – dress up, drink in hand, business cards, talking to professionals . . . The way we got in contact with each other was through social media, and I've noticed this is a tool you often use to network. Can you explain some of the things you do to network using social media?
How do you think architecture students can utilise social media to build relationships with people in the industry?
Is networking something you prioritise and put time aside for? Or, does it come naturally in your day-to-day life?
If a student is meeting a professional for the first time, what are some important things to know or do to make sure they have a successful first impression?
Do you have any advice for a student to gain confidence in professional networking situations?
Let's say there's a student going into a networking event alone. They walk into this event knowing nobody. How would you suggest they go about this?
My aim is to help other architecture students succeed in their education so they can later on succeed in their profession.
Help me help others by sharing the podcast with your friends!
If you have iTunes on your computer, or the "Podcasts" app on your Apple device, can you please take 1 minute and leave me a quick rating and review?
To do so, just follow the instructions below:
Reviewing on your Apple device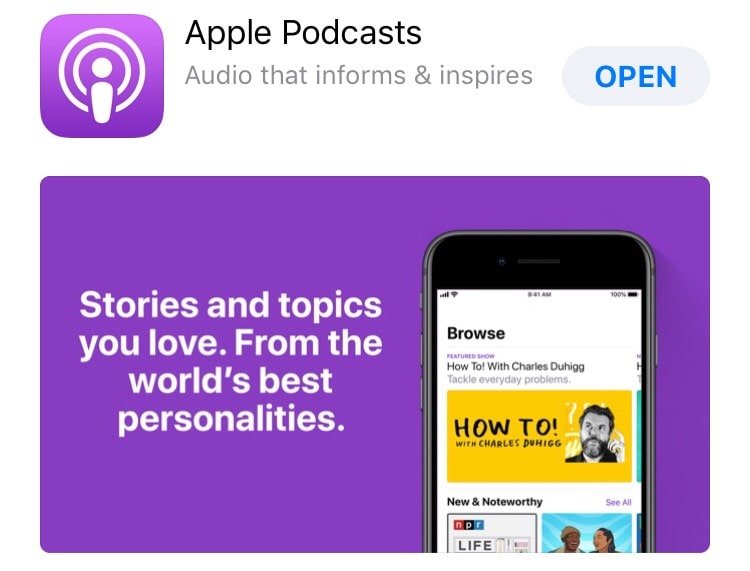 2) After clicking the link above, the Podcast app will open to this page.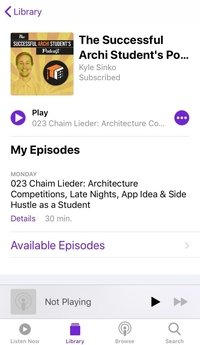 3) Make sure you are subscribed!
4) Scroll down a little bit and leave an honest review of what you think about the podcast for architecture students.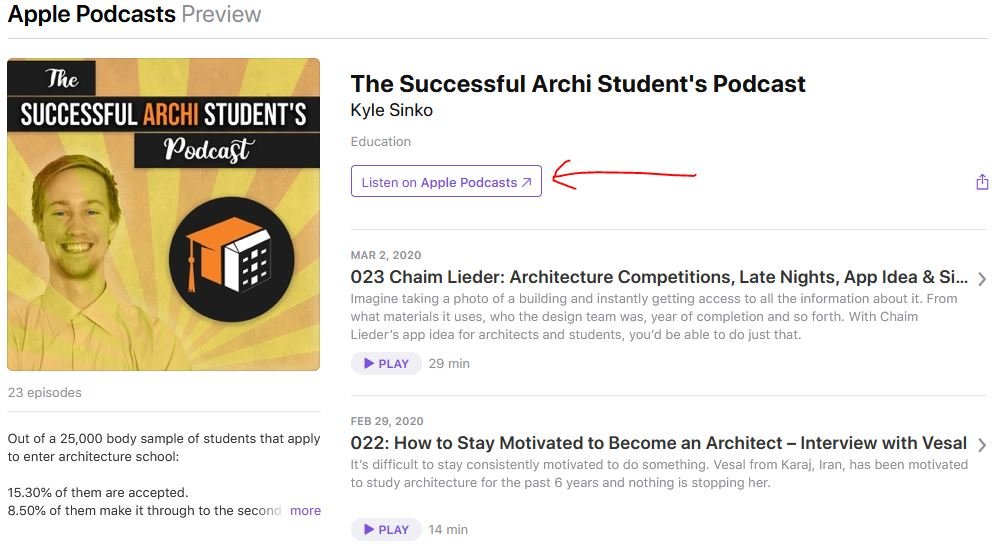 2) Scroll down and leave an honest review about the architecture student podcast.
That's it! Just click submit and you are done!
Thank you so much! I really really really appreciate all the support and your help in getting the Successful Archi Student name out in front of the iTunes audience!
(P.S. If you leave us a review, respond in this thread so I can personally thank you!!)