Winning Architecture Competition Submissions: How They Won

Grab a coffee, we're diving into the winning architecture competition submissions of 2020 to find out the secret ingredients for successful projects.
Winning Architecture Competition Submissions: How They Won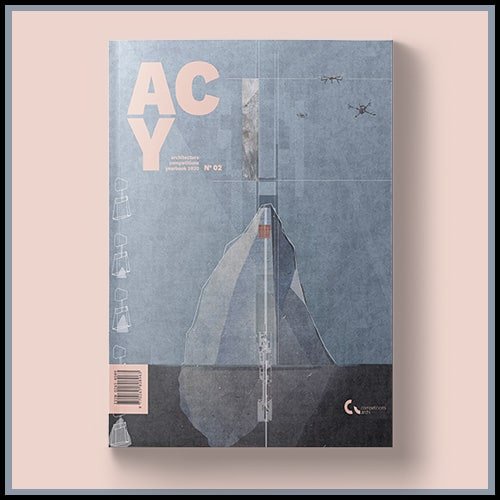 Buy the Architecture Competitions Yearbook for 2020 (Limited Stock):
→ https://yearbook.archi/?wpam_id=3 ←
Do you ever look at other students work and think "how the f***?"
Today, I received the key to getting better at architecture. A book containing the best architecture competition submissions of 2020 with explanations of how they won and extra interviews with incredible architects who are absolutely killing it. Let us explore what these guys did to create projects that won global competitions. They have to be doing something right. Let us find out what that is. What's the secret ingredient to successful architecture projects?
From the Author:
"Each project you do is important – it's a step forward, an additional element that makes you a better designer. Even the smallest project can contain a big idea. But how to make sure that your projects are good? How to guarantee that there is value behind them? How to deliver a project that will grab the jury's attention and win recognition? What are the secrets behind winning submissions? Well, we will answer all those questions with this book.
The second issue of ACY showcases 10 of the most inspiring and interesting architectural competitions that took part in 2020. Along with them, we are presenting over 30 complete projects with project boards and descriptions. The main focus of this edition is to understand the design process behind all awarded submissions. That's why we have asked all 10 winners presented in this book a simple question: "What made you win?". We share stories where they describe the process step by step and give advice that will allow you to understand their 'secret formula' better."
What's the secret behind awarded submissions?
How to make your presentation board stand out?
How to create an innovative solution to the given problem?
What benefits come from participating in the architecture competitions?
How to grab the attention of a jury panel?
What makes a good project?
Here's a sneak peak inside the Architecture Competitions Yearbook for 2020:
On over 200 pages you will find:
3 interviews (including Nathalie de Vries from MVRDV) where our guests highlight the importance and meaning of participating in architectural competition and its influence on the development of architecture
10 of the most interesting architectural competitions of 2020
10 detailed case studies of the winning projects, where authors share the whole process of designing, with unique tips to implement in your projects
Over 30 awarded projects – complete project boards with author's descriptions to better understand the idea behind them
Tons of inspirations and advise on how to take your design to the next level
Here's what others have said about the book:
"(…) again thank you for the book. We found it very inspiring. It sets the bar high and challenges you to improve…"
Wojciech Motylski @wojciech.motylski
I really like the full bleed pages of graphics and renders – very inspiring. I personally love visual books, I could stare at them forever! It was also good to get an idea of what the winning entries have in common. They showed the design ideas of projects for competitions but I could even implement some of the things i saw for general portfolio work and how to make projects stand out more for presentations.
Ruhel Ahmed @archiruh
The book is the architecture competitions yearbook for 2020, it's the second volume of the publication. Last year, we reviewed the 2019 volume and actually gave away a few copies on this channel as well as over on Instagram. We're going to be doing that again this year – if you want to win a copy of this book, stick around because a bit later ill explain how you can go about having a copy sent to your door for free.
Well, grab yourself some thinking juice or a snack, we're going to dig deep into this book and extract the best bits for you to evolve your own projects into potential competition winners.
Further Watching

Other Resources: