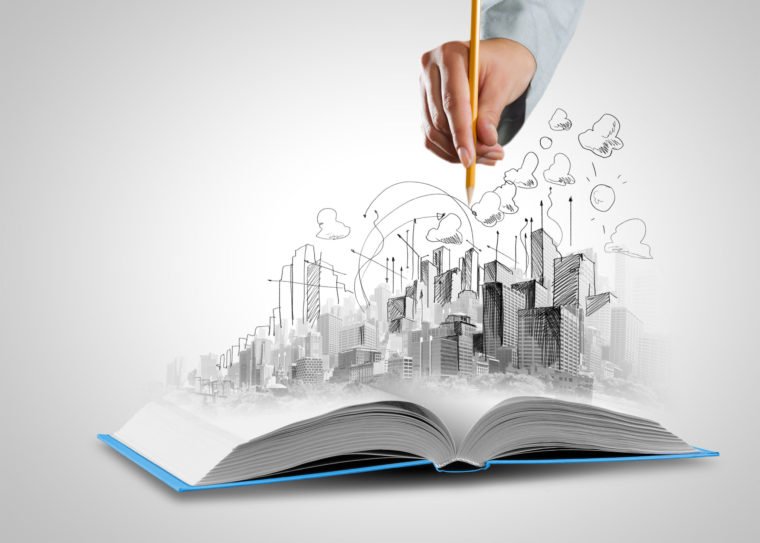 Best Architecture Books for Students
We own and have read a lot of Architecture specification books, but this one wins for value.
In the Architecture Reference + Specification Book, McMorrough has really simplified the topics discussed.
It contains vital information that's essential to planning and executing architectural projects of all shapes and sizes, in a format that is small enough to carry anywhere.
It distills the data provided in standard architectural volumes and is an easy-to-use reference for the most indispensable and most requested types of architectural information.
Truly a "must have" for any architecture student to bring to every class and have on hand at any time while studying. This is the first book we recommend for the top 10 best books for architecture students.
Best Architecture Books for Students
The complete guide to Building Your Own Home. My first year tutorer said that this book is a "must have" and he was completely right.
I've referred back to this book hundreds of times and every time take something unique away from it. An architecture student's essential.
Best Architecture Books for Students
This book is an essential toolkit to understanding the pieces, parts, and fundamentals of structures around the globe. With 2600 pages, it is not a book you can read in a couple of sittings, but a resource to return to over time.
"Not only is this a complete reference book on architecture, but it gives historical, practical, and illustrative information on each constructive component of architecture. From floors to walls, to roofs and stairs–every part of building and designing a dwelling or part of one, is included. Informative and so interesting. I'm not even an architect. For sure, a must purchase for every architect and builder." – J. Weil
Best Architecture Books for Students
This book is life changing. It is fundamentally the reason for my motivation and enthusiasm and is not just about "getting rich", but instead the principles can be applied to experience true success in the form of work, life, happiness and freedom, as well as financial wealth.
I believe this book's principles should be taught in schools! People who haven't read this truly are disadvantaging themselves.
This won't affect your knowledge on architecture directly but is one of the best architecture books for students you can read.
Best Architecture Books for Students
Building Construction Illustrated is the go-to resource for answers to questions about the basic concepts underlying every construction project.
With rich illustrations and detailed discussions of building concepts, this book gives you the knowledge you need to succeed in residential and commercial construction, architecture, and structural engineering.
Includes thousands of annotated drawings as examples. A great resource for students.
Honestly, we could have listed any of Ching's books here. They are all extremely relevant and important for student success. If you want, you can find the rest of the books he's written that we've found helpful here.
Best Architecture Books for Students
Want a sophisticated looking coffee table? This book will make you look sophistacted AF!
In all honesty though, Will Pryce's unique combination of passions as an architect and a photographer come together to create a stunning collection of photographs that can offer incomparable inspiration to what you'd usually find scrolling through Pinterest.
Best Architecture Books for Students
Many of you might know Eric Reinholdt through his Youtube channel, 30×40 Design Workshop.
Part narrative, part business book; Architect + Entrepreneur is filled with contemporary, relevant,
fresh tips and advice, from a seasoned professional architect building a new business. The guide advocates novel strategies and tools that merge entrepreneurship with the practice of architecture and interior design. Truly one of the best architecture books for students.
Best Architecture Books for Students
A comprehensive study guide, written by students for college students. It offers practical solutions for mastering the college academic system,
with self-assessment tests to help students analyze their study skills, time management strategies, tips on ace-ing tests and assessments, and techniques for writing essays and papers better and faster.
Best Architecture Books for Students
The Metric Handbook is the major handbook of planning and design data for architects and architecture students. Covering basic design data for all the major building types it is the ideal starting point for any project.
For each building type, the book gives the basic design requirements and all the principal dimensional data, and succinct guidance on how to use the information and what regulations the designer needs to be aware of. The Metric Handbook is the unique reference for solving everyday planning problems. 
Best Architecture Books for Students
Architect's are salespeople as much as they are designers. It is important that you learn how to deal with people effectively and make a good impression on clients and potential clients (everybody else in the world) if you want to succeed as a student and architect.
Does dealing with people come naturally to you?
It didn't for me, but this book taught me the essentials for being a good conversationalist, how to make friends with important people, diversify my network and live a happier life.
Truly a great book if you are interested in influencing people in a positive way in order to benefit both you and the other person.