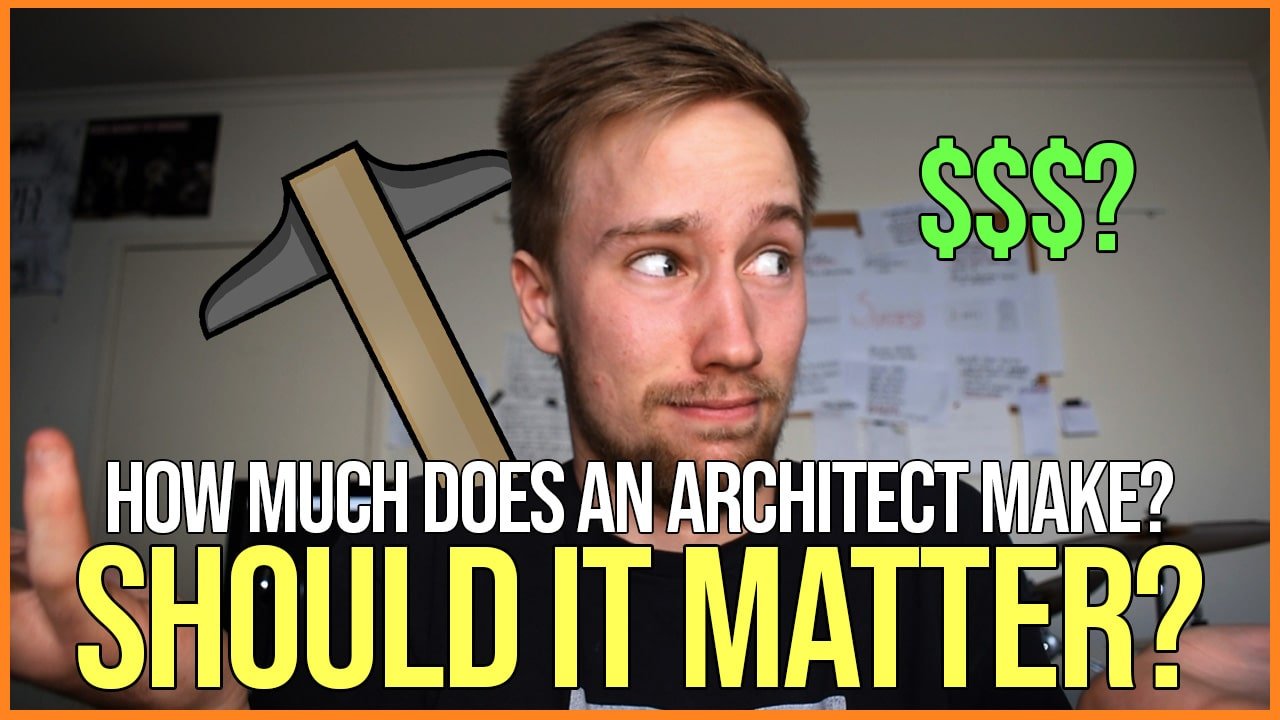 Architect's earn a lot of money, right? How much do graduate architects earn?
I'll be honest, it's not a whole lot. But that shouldn't matter, and here's why. . .
Before a student of architecture can call themselves an "architect", they need to spend 5 years studying an unforgiving and cruel profession.
For the next 2-4 years, they are required to work for menial wages to "log experience".
Hang on in there, it gets better.
After those 7-9 years of gruesome late nights and harsh critics, they can call themselves an architect.
Yay!
Now they get to earn, on average, a considerable amount less than what graduates of similar professions make, in reference to the time it takes to get accredited. For example, dentists and doctors.
So if you think architects earn a lot of money, I suggest you think again.
But . . . SHOULD THIS MATTER?
Well, if you watch the video – I'll tell you why it shouldn't bother you!
I'll also explain how you can make yourself more valuable so that the industry (your clients or employers) will want to pay you more.