How to Make INCREDIBLE Models in Architecture School
This 1:25 SCALED MODEL IS INCREDIBLE! In today's episode of the Successful Archi Student's Podcast, final year architecture student Jose Maria Alania explains his process of how he created his scale model of a triplex design.
What makes this model stand out? Not only is it super clean, but Jose utilises laser cutting to get super straight and clean cut lines. He also employs a technique to score clear acrylic. This allows him to have a transparent overlay of his construction detail drawings, resulting in an awesome diagrammatic overlay to his model.
In this episode, we learn about how Jose created the model, exploring the materiality, tools and techniques he used to create it. Jose also shares tips and advice for students inspired by his model who want to make something similar, and get better at architectural model making.
Or, Stream On Your Favourite Podcast Platform!
Final Year Architecture Student Explains Incredible 1:25 Model – How to Make Architecture Models Transcript
Kyle
Oh, there it is. That's awesome. Jose, welcome to the show how you doing?
Jose
Fine. Nervous for this interview, but I was looking forward to it.
Kyle
Nothing to be nervous about man but but just to architecture people having a chat.
Unknown Speaker
It's gonna be a lot of fun.
Kyle
Oh yeah, that's great. So before we dive into the projects that I'm sure everyone's really keen to hear about, about how you made it and all that kind of stuff. Can you tell us a bit about yourself? What's your name? And who are you?
Jose
Hi, everybody. I'm somebody Erlanger, and 24 years old. And from the mother. Actually, it was boring, but yeah, oh, man. Oh, and I'm studying here. I in my last semester of architecture, so in my fifth year, I was going to end my career these July for the COVID-19 issue. I don't know that yet. When
Kyle
you say so. You're in your final year. I also saw a new Instagram page Yo, you I don't know if it's you've got your own firm or something like that. You're working on some some of your own projects is that that I don't know, interior design studio or something like that. Can you tell us a bit bit about that?
Jose
Yeah. But I created it with my best friend Kelly Cruz. And it stands for of his development of architecture and aesthetics. And yeah, we used to do interior design project like industrial design for some parents and some events. I also participate in the peripheral on either mobile in Milano with another project mostly, it's less culture. Yeah, that's it.
Kyle
Joe. So how are you finding it working, doing work on the side as well as studying is that really hard to do? So I start
Jose
working for a firm when I was in my perfect you have detector I guess? Yeah, it was. summer job. An internship. It was hard in the beginning, because I actually didn't know that much about interior design. It was all about architecture. And it was so much fun. And I learned a lot in just a short period of time, then I work for another firm that is mostly architecture and there was like so much work to do until late night. And you also sometimes have to bring your work home and keep doing it to be sure beyond a it's a very wrapped up.
Yeah, I definitely is. What are some of your biggest challenges that you've been faced with when working for someone else while studying as well working with other people see, it's difficult because you have so many different ideas. And sometimes you either
have to take in all the ideas and make the best of them. And sometimes you just need to be a good minion and do what They tell you to do, especially when you are like in the second year and third year you have to listen, the other people. And at work, it's pretty much the same with so much respect and kind of fear or in your boss. But I guess it's just the same.
Kyle
Yeah. How did you go about getting that that internship you mentioned earlier? Is that, is that something you're still going through with now? Are you still working for that same firm or is that something different
Jose
now? I'm currently not working in any.
I'm doing my own things. Yeah.
Mountain projects. And to get that internship, well, my goal in that third year, I was so desperate, because I want to get a job. I want to be like, a useful resource, and I thought that was really employable. But I guess I didn't because my CV like, every single, every single firm, but they actually didn't reply until now. Most years I get that internship because of my brother, he asked another friend, he can get me an interview.
Kyle
Wow.
Jose
So when the architects saw my CV, she made an interview an appointment with me. And what the process was very short, I guess was two or three days, maybe a week, for the way especially, I guess I did well, because I got the job. Oh, yeah, at the beginning, I was doing the portfolio of the film because they didn't have it. And there was like, eight years of work that I have to review and put them in layouts for a big portfolio and they give me two weeks or three weeks, I guess to the That, actually, that worked really well, because when a new client came to this studio, they show the portfolio and they just asked me to change these two, they're going to put these and these and they're thinking the list goes on and on.
Kyle
Yeah. Was that internship? Was that something you had to do for your uni? Or was that just something you decided to do on the side?
Jose
I have to do from a union before I get my bachelor or the game, but I wanted to do it, like, as soon as I can, because I think I was anxious to get into.
Unknown Speaker
Yeah.
Kyle
Yeah, cuz that's interesting. In Australia, you don't have to do any, like any kind of internship or anything for your bachelor's. So that's kind of something we have to do on the side, but that's really interesting. You have to do an internship.
Jose
Yeah, I mean, before this job, I got another one in probably dying will say, but it was for us. pelletizing restaurants mostly graphic design, and I was a graphic designer in junior in this company kinkos Publishing, there was pretty much a design layouts for this book that sells advertising and to tourists in hotels, now was a pretty good idea. And that was the first time I saw something like that. And it was kind of fun to and get into this job because it was totally different than I was expected. And that's when I get to prove my English because I was there for like five months and then I came here again, and work from home.
Kyle
Wow. So you really do have like a mix of interior design architecture, graphic design. That's really cool.
Jose
Yeah, I think this year design I guess if it was like a chandelier, we know pretty cool concept. I guess they were Based on their pillows, and the mechanism that has the camera inside the clothes pretty well, so you can choose the intensity of the light and like a dimer.
Kyle
Wow, that's a fan to do it. Oh yeah. So everyone's probably wanting to get into this project of yours because when I first saw this I was blown away like, wow, like seriously, I had never seen anything like this done before. And it's not just me like Yeah, exactly. But like when I posted this post posted this on like Facebook and Instagram and Pinterest and everything, like it just blows up because everyone seriously loves it. Can you tell us what the project brief was for that project?
Jose
I can show you the project is right here.
Kyle
Let's say awesome. Yeah, I'm I love it. So the project
was
Jose
building and has shopping center and parking in the first floor of our convenience shopping center, there was another Park, then offices apartments. And yeah. So it was like a pretty pretty big building. I have to do three models for the product. One in one 100 this one 125 and the other one was 100 this case, right so there are more models of this
Kyle
one. Yeah. Oh, do you have them but like, Can we say
Jose
no, I don't have this one. I go away because the other one the 100. It was so big. I didn't want to bring
Kyle
did you use the same style as you did for this one
Jose
here? No. The other one was, was also a section man area was an unscored acrylic. So I guess he was declined.
Kyle
Yeah. So I'm sorry, continue. I kind Put it in there. I'm excited
Jose
about this one. These proto these project whether it's a triplex an apartment, we wanted to show the construction details so as you can see here
also
here so you can see all all the things that happen inside three bricks and divorce in steel pretty much was all about steel now I was so obsessed with the material and I do the whole structuring still the process of doing this model was so much fun because it was like kind of bring me bang back to my childhood when I was to play with boxes in made a lot of cities because I didn't have Legos when And so when I build the model, I did it with my sister as well singing and dancing around the house.
And we were having a lot, but it was, it was pretty fun.
Kyle
That's awesome. Can you talk us through the materials you use for this project here for the model and then how they represent the real life materials as well. That'd be cool. For the Monday I use cardboard
Unknown Speaker
for the structure. Actually,
Jose
mostly everything because I use it for the structure for the phone mature. The stairs. Yeah, the walls, everything. Everything means in cardboard. I wanted to do it monochromatic and I was intend to do it. White man. I remember when it's called an acrylic before and the skirt looks white. So you wouldn't pop up. As I wanted to do, so I just do it like beads. It's kind of been this karate lick. Actually, it wasn't like the idea was mine. It was my teachers IDM cask everybody to do the same model with to skirt the trail mine was pretty into the details. So I guess he went well, yeah. And also the time was really short for everybody when you have to manage their time to do such a big project with all your courses and I mean your classes, your exams and you have to do pre models, like about eight to 14, blue papers and you have a lot to do also the rendering and the post production. So you have to choose where you want to focus in after my experience in interior design. I just wanted to show what I can do. That's cool
Unknown Speaker
as an interior design
Kyle
the floorboards in that as well. They were, I saw in the video that I posted. It's like a, like a, it looks like timber, but it's Did you say that was cardboard? How'd you do that?
Jose
Okay. The floor is there.
Kyle
Yeah. Okay, so that's actual timber, is it? Yep. Ah, that's cool. So that glass screen, I guess everyone would be wondering how you managed to do that. So in my opinion, that's probably like the key feature of the project. So I'm sure everyone's learning how you did it. Can you first kind of explain the inspiration behind that? How that came up and what decided, but how did you decide that that is something you wanted to do?
Jose
I just wanted to show the detail of the sections we did for this project. I know many people may wonder how I came up with this, but as I told you, it was my teachers idea. Everybody won. And happy to do it. I guess what was different to the other ones was the level of detail it took me a while to do the cat for the score because it's laser cutting it was mostly delete lines because if you pay attention really close to the skirt acrylic, you will see that it's actually my blueprint that I presented was my sections. I did four sections for this model and I did the project in Revit. And I expect it to come out and then I did
the laser again,
Kyle
just like so you cut it in Revit and then you get the the elevation or the section cut from Revit and you put it into AutoCAD so you got the lines and then you use that in the light. I don't know how it really laser cutters works. I haven't used one myself. done a bit of 3d printing and stuff. But so the laser cutter is it just takes that section from AutoCAD, and then prints it onto the acrylic and it kind of just scores it.
Jose
Yeah, the laser cut. It depends how much power you put into the later and you can score and you can cut. After I discover my third year, I guess the source card. I wanted to do something like this, but I really had an opportunity, I guess, to do it. And then it's actually pretty easy as soon as you realize how it's and actually I didn't do extra work because there was from my blueprints that I already had to do it for my project. So I just delete lines and put everything I needed to show on the laser score wasn't actually that expensive, because people see this model and they think that is a coincidence. A lot of money and a lot of time. And as I drew, this was a pretty fun model to do with my sister while singing and dancing around the house. And also, it wasn't that expensive, as many people can think. And the furniture. It's also in cardboard. Actually, it was also laser scored, but on cardboard, and I had them.
Kyle
That's cool. You said it didn't take too long. Do you know, a rough estimate? How long did it actually take to make the model? I guess an hour's How? How many hours did it take?
Jose
I mean, it took me three days. But I mean, it wasn't like the complete days. Yeah, it was because there was my Yeah, my last week before the final presentation. So I had to do pre models in two weeks. And yeah, I guess this one could be done in just one day. But I guess that was, Wow, man, you have to do anything you have to get your piece done before and just put them all together. Yeah, it's all about that preparation before actually getting through it. Do you have some general tips for someone who's inspired by design? Do you have any? Yeah, just general advice for someone who wants to do something like this. First of all, you have to think of the scale of the project because they I mean, this one worked really well because the scale was like, really big. It's almost like Bobby's house. Yeah. So much we can be you can you as you can see everything in destructuring looks pretty cool when you when you see it. And I don't think he works for like, for big, big projects, and nice. You want it to show just little things and all the later parts. I mean, you could have at our Really big project in third scape. But I guess you can show just a section apart in scar technique and will work really well also you have to think of the materials the I mean, you have to bring everything in the center better. Yeah. Because everything together is the thing that is going to take more time than also just get it done. Yeah. You have to think at the material the time and where you are going to get the material. Also, you have to think about the economics because I mean, it doesn't take too much money to do things like this. You have to think also about that not use the laser cut for everything. You can use your scissors. Yeah, you had those, this acrylic screen over it. How did you manage to keep that up and attach it? Is it just attached to the, like a like a curtain wall or is it separate to the actual design?
Kyle
Does that make sense?
Jose
It's it's a patch To the model, I was actually so much worried about that too, in many, many, many people was asking. I mean, we're asking for that question. Also how they managed to do it so clean without any numeric. Yeah. And I guess it was all my sister and the cleaning because she was so much careful about that.
Unknown Speaker
Yeah, I was just
Jose
trying to do everything in time. So I was just cut.
I wanted to finish this as soon as I can. But she was like, really perfectionist about the gluing everything together. It actually didn't show that much glue. You really need to like put an eye in so closed see the loop? And yeah, I mean, it's just practice, I guess. are being just so much careful.
Kyle
Having the time to actually take your time with it and yeah, be careful with it.
Jose
Yeah, I mean, because I this structure, it wasn't easy because I mean, as you can see here, you don't have anything to bring the model all together so when I put it in front of me on the table, they just follow down. Yeah, the skirt also was you
get the structure
more solid.
Kyle
And yeah, what glue did you use for it? Because you can't really see any glue marks or anything. It's really cool. Yeah. Oh, I just so just like normal craft glue.
Jose
I mean, I didn't have any other blues. I use
Kyle
Listen, you don't need anything fancy. Everyone might be thinking like, wow, Jose, his work is perfect. And he's so good at architecture, which he is, but to remind people that you're human. What do you think was one of the biggest mistakes he made in architecture school? biggest mistakes?
Jose
get so much stress out of the concept and the design and not get the work done. Like, quickly. I mean, you have to move really quickly with your ideas, get it done, do the whole process with your teacher. I guess my biggest mistake was that not paying attention to what the teacher side is trying to focus on just one idea and just improve that idea as much as you can.
Kyle
And so this is something I asked every guest. So what do you think is the most important thing to know as an architecture student very
Jose
It's an issue.
You really have to pay attention. So you're meant to have been organized, with your time with your classes with everything you have to put an order in your life. And as a student, it will be so helpful. Yeah. And you're supposed to know that you have to be so productive because they aren't going to teach you how to do things. They're not going to teach you how to do models not going to use programs such as Photoshop, Illustrator, InDesign, or whatever they asked you to do, but they just suppose you know everything.
Kyle
Okay, so, lastly, where can people get in contact with you or follow you if they want to continue with your journey
Jose
with my journey
they can follow me on Instagram. It's actually the only social media use a Nowadays, nobody 96
Kyle
so that was awesome. Thank you so much for sharing us. Your all your ideas and how you did it. I think a lot of students are gonna find that super helpful. Man. I'll leave you to it. Thank you so much again, I really appreciate it.
Jose
Thank you Kyle.
My aim is to help other architecture students succeed in their education so they can later on succeed in their profession.
Help me help others by sharing the podcast with your friends!
If you have iTunes on your computer, or the "Podcasts" app on your Apple device, can you please take 1 minute and leave me a quick rating and review?
To do so, just follow the instructions below:
Reviewing on your Apple device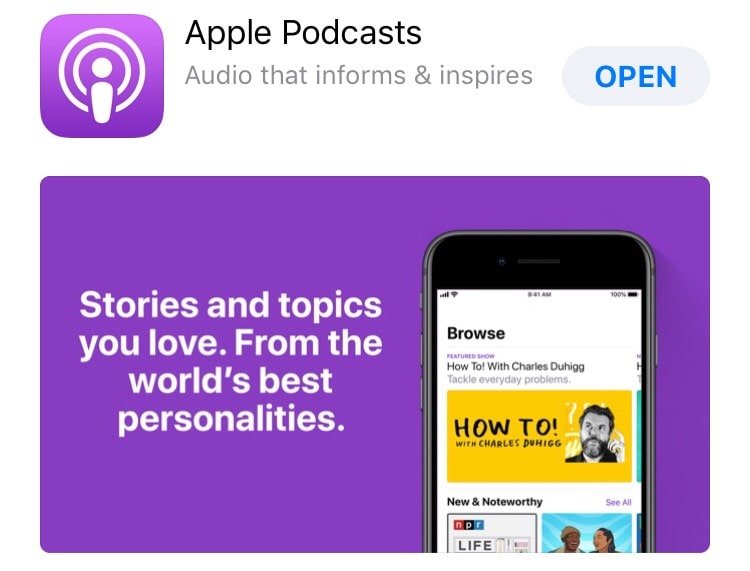 2) After clicking the link above, the Podcast app will open to this page.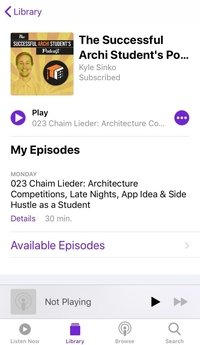 3) Make sure you are subscribed!
4) Scroll down a little bit and leave an honest review of what you think about the podcast for architecture students.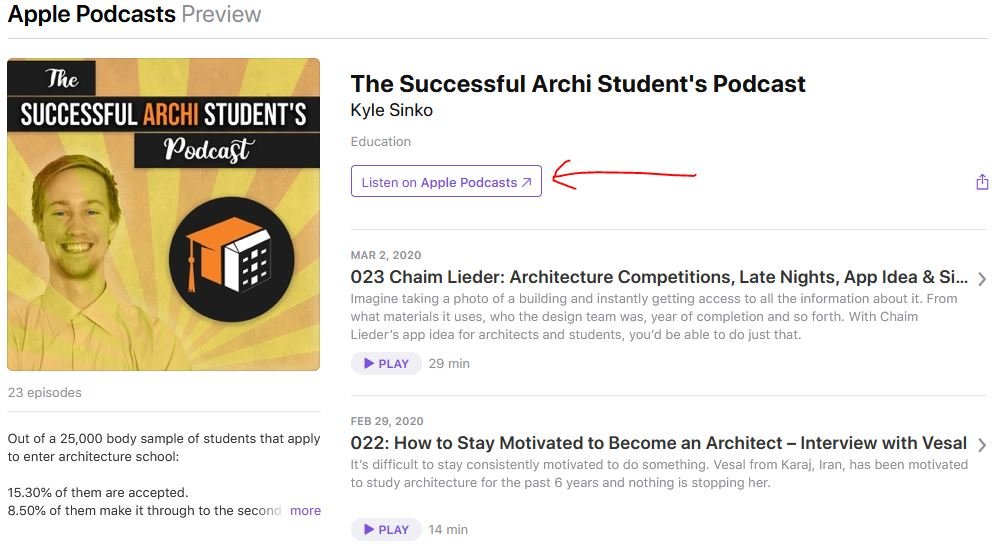 2) Scroll down and leave an honest review about the architecture student podcast.
That's it! Just click submit and you are done!
Thank you so much! I really really really appreciate all the support and your help in getting the Successful Archi Student name out in front of the iTunes audience!
(P.S. If you leave us a review, respond in this thread so I can personally thank you!!)