The Successful Archi Student's Library
The Best Architecture Books for Students
Quick Find a Book Here or Continue Scrolling
Click on the book covers to be taken to amazon where you can purchase the physical book, audio book or eBook.
Get Started Here
Our Publishings
An Architect's "Must Have"
Success/Achieve
Technical Skills
Design Inspiration
Architecture Entrepreneurship
Get More Done
If You Have Spare Money
Our Top 3 // Cheap & Easy Reads With Massive Value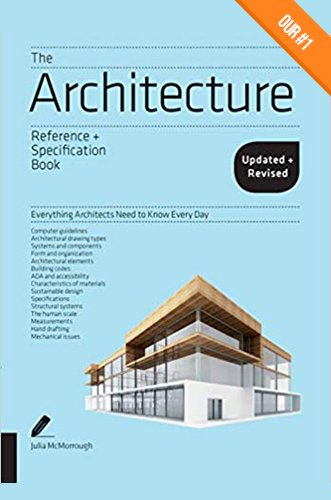 We own and have read a lot of Architecture specification books, but this one wins for value.
In the Architecture Reference + Specification Book, McMorrough has really simplified the topics discussed.
It contains vital information that's essential to planning and executing architectural projects of all shapes and sizes, in a format that is small enough to carry anywhere.
It distills the data provided in standard architectural volumes and is an easy-to-use reference for the most indispensable and most requested types of architectural information.
Truly a "must have" for any architecture student to bring to every class and have on hand at any time while studying.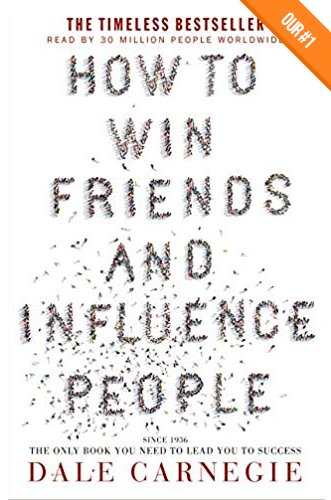 I've told many Architecture friends to read this book and I always get the same response, "why would I need to know how to win friends and influence people as an architect?". Architecture isn't just about designing buildings, otherwise you would be an artist!
Architecture is a professional practice and you, as an architect, are a salesperson, whether you like it or not. You need to know people in order to get work, and the more people that like you means the more buildings you'll be able to design (and get paid for!)
How to Win Friends and Influence People isn't a book about manipulating people to get what you want – but is a doers guide to be a ray of sunshine to the people around you and the principles in the book can benefit your life in a very positive way, both inside and outside of your professional practice or studies.
University and college is great for teaching you about architecture. But, it never teaches you how to learn and what the most effective way to learn is.
How to Become a Straight-A Student is a smart, concise, fun, and above all informative guide on how to ace your studies by being smarter about how to work . . . This book is a must-have for anyone who wants to do well at college and enjoy it too.
"The strategies presented in this book, when followed, make academic excellence a habit. You'll never find a closer thing to a step-by-step guide to improving your GPA. You don't even have to read the entire thing (it's not even that big of a book), I didn't and I still got straight A's. Probably my favorite thing about this book was that it didn't just list off "tips." It gives you full-blown techniques that you can learn and tailor to your own college life."
An Architect's "Must Have"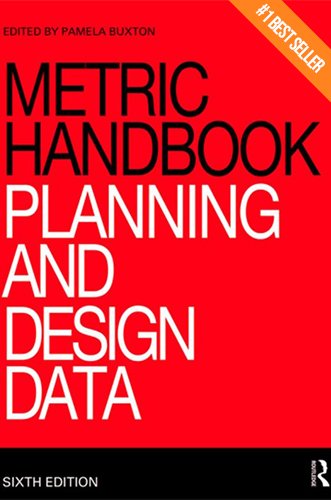 #1 Best Seller in Arch. Project Planning & Management
The Metric Handbook is the major handbook of planning and design data for architects and architecture students. Covering basic design data for all the major building types it is the ideal starting point for any project. For each building type, the book gives the basic design requirements and all the principal dimensional data, and succinct guidance on how to use the information and what regulations the designer needs to be aware of. The Metric Handbook is the unique reference for solving everyday planning problems.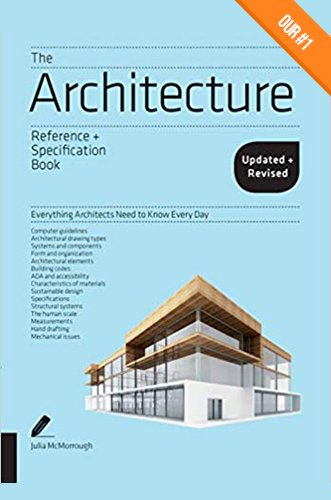 Most architectural standards references contain thousands of pages of details overwhelmingly more than architects need to know to know on any given day.
The Architecture Reference & Specification Book contains vital information that's essential to planning and executing architectural projects of all shapes and sizes, in a format that is small enough to carry anywhere. It distills the data provided in standard architectural volumes and is an easy-to-use reference for the most indispensable and most requested types of architectural information.
Sits as number 1 for Architecture Books in our top 3.
This is a comprehensive sourcebook, containing newly commissioned scale drawings of every type of architectural detailtaken from 100 of the best contemporary houses. Over 700 detailed drawings of walls, floors, ceilings, doors, windows, and staircases feature keys explaining construction techniques and materials used. Each drawing is cross referenced to other details from the same building.
This is an invaluable reference for all architects, showing the best examples of residential detailing from around the world. A bonus DVD includes all of the drawings featured in the book.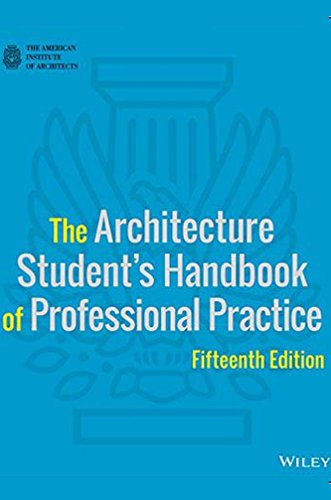 Get an in-depth insight into how to effectively manage an architecture project and practice. You will never learn about this in University or College, but it is vital for your success as a designer and professional.
"Few architects were drawn to the profession by dreams of writing agreements and negotiating contracts, but those who excel at these everyday essential tasks impact their practice in innumerable ways. The Architecture Student's Handbook of Professional Practice provides access to the "nuts and bolts" that keep a firm alive, stable, and financially sound."
This book is an essential toolkit to understanding the pieces, parts, and fundamentals of structures around the globe. With 2600 pages, it is not a book you can read in a couple of sittings, but a resource to return to over time.
"Not only is this a complete reference book on architecture, but it gives historical, practical, and illustrative information on each constructive component of architecture. From floors to walls, to roofs and stairs–every part of building and designing a dwelling or part of one, is included. Informative and so interesting. I'm not even an architect. For sure, a must purchase for every architect and builder." – J. Weil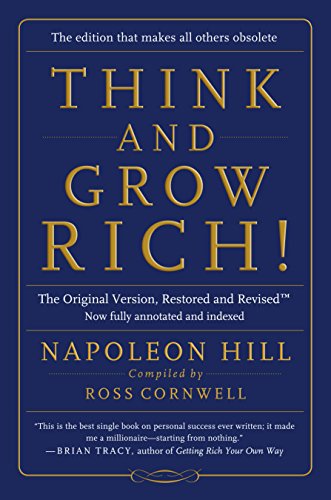 This book is life changing. It is fundamentally the reason for my motivation and enthusiasm and is not just about "getting rich", but instead the principles can be applied to experience true success in the form of work, life, happiness and freedom, as well as financial wealth.
I believe this book's principles should be taught in schools! People who haven't read this truly are disadvantaging themselves.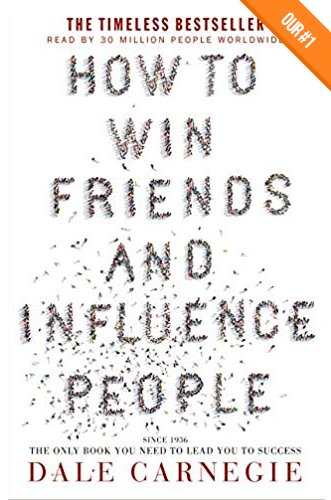 Architect's are salespeople as much as they are designers. It is important that you learn how to deal with people effectively and make a good impression on clients and potential clients (everybody else in the world) if you want to succeed as a student and architect.
Does dealing with people come naturally to you? It didn't for me, but this book taught me the essentials for being a good conversationalist, how to make friends with important people, diversify my network and live a happier life.
Truly a great book if you are interested in influencing people in a positive way in order to benefit both you and the other person.
Sits as number 1 for Self-Development Books in our top 3.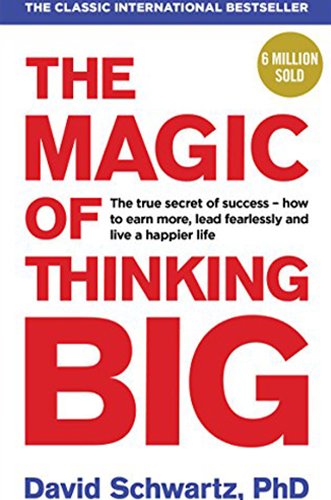 Practical, empowering and hugely engaging, this book will not only inspire you, it will give you the tools to change your life for the better – starting from now. His step-by-step approach will show you how to:
– Defeat disbelief and the negative power it creates
– Make your mind produce positive thoughts
– Plan a concrete success-building programme
– Do more and do it better by turning on your creative power
– Capitalise on the power of NOW
Updated for the 21st century, this is your go-to guide to a better life, starting with the way you think.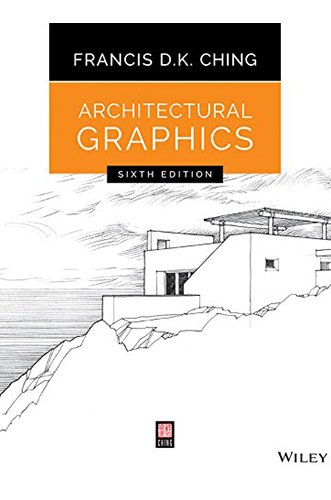 This essential guide for student's and architects offers a comprehensive introduction to using graphic tools and drafting conventions to translate architectural ideas into effective visual presentations, using hundreds of the author's distinctive drawings to illustrate the topic effectively which can inspire your own student work.
Architectural graphics are key tools for conveying design through representation on paper or on screen, and this book is the ultimate guide to mastering the skill, then applying your talent to create more effective design communication.
Understand multiview, paraline, and perspective drawing
Master interior sections using a variety of techniques
Render tonal value, enhance depth, and convey illumination
Develop professional-quality layouts for presentations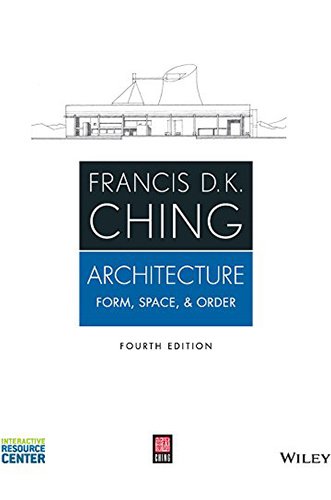 Architecture: Form, Space, and Order distills complex concepts of design into a clear focus and brings difficult abstractions to life. The book explains form and space in relation to light, view, openings, and enclosures and explores the organization of space, and the elements and relationships of circulation, as well as proportion and scale.
In addition, the text's detailed illustrations demonstrate the concepts presented and reveal the relationships between fundamental elements of architecture through the ages and across cultures.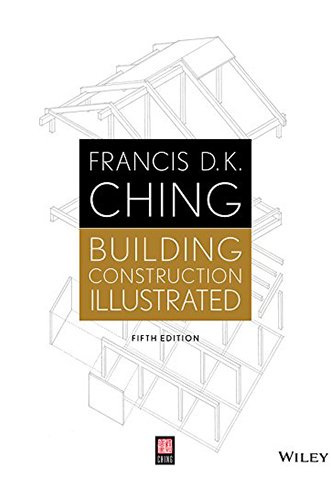 Building Construction Illustrated is the go-to resource for answers to questions about the basic concepts underlying every construction project. With rich illustrations and detailed discussions of building concepts, this book gives you the knowledge you need to succeed in residential and commercial construction, architecture, and structural engineering.
Includes thousands of annotated drawings as examples. A great resource for students.
Design Inspiration // Coffee Table Books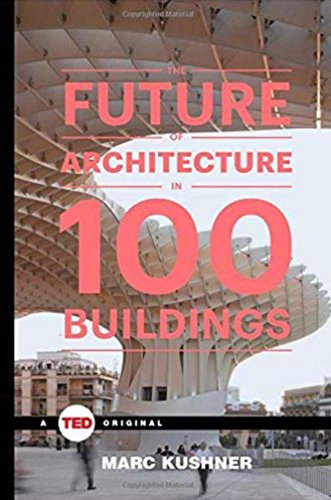 The founder of Architizer.com and practicing architect draws on his unique position at the crossroads of architecture and social media to highlight 100 important buildings that embody the future of architecture.
Filled with gorgeous imagery and witty insight, this book is an essential and delightful guide to the future being built around us—a future that matters more, and to more of us, than ever.
Want a sophisticated looking coffee table? This book will make you look sophistacted AF!
In honesty, Will Pryce's unique combination of passions as an architect and a photographer come together to create a stunning collection of photographs that can offer incomparable inspiration to what you'd usually just find scrolling through Pinterest.
Architecture Entrepreneurship // Run Your Own Firm
Many of you might know Eric Reinholdt through his Youtube channel, 30×40 Design Workshop.
This manual provides a framework for young professionals to build passive revenue streams even before setting out on their own. Doing this builds wealth, professional freedom and increases the chances of success for nascent architecture businesses. It's essential reading for any Architect + Entrepreneur.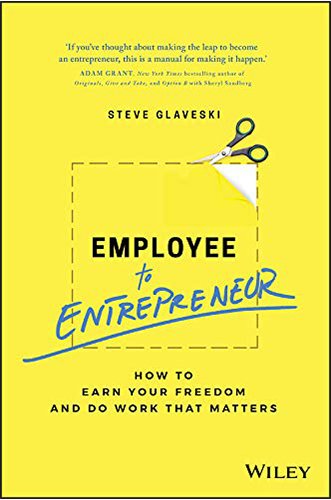 Are you living for the weekend? Are you dissatisfied at work? Are you itching to do something that is important to you? How can you avoid the pitfalls that many first-time entrepreneurs have fallen into? How do you explore whether entrepreneurship is right for you without giving up your day job? Employee to Entrepreneur is your guide to leaving your job behind and building something for yourself.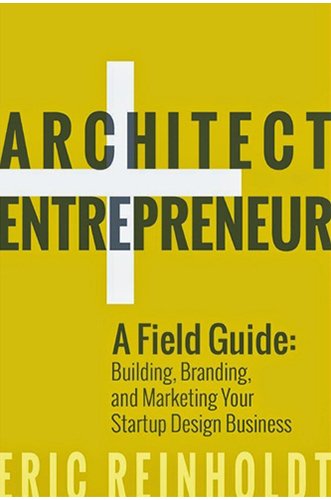 Many of you might know Eric Reinholdt through his Youtube channel, 30×40 Design Workshop.
Part narrative, part business book; Architect + Entrepreneur is filled with contemporary, relevant, fresh tips and advice, from a seasoned professional architect building a new business. The guide advocates novel strategies and tools that merge entrepreneurship with the practice of architecture and interior design.
Forget the old concept of retirement and the rest of the deferred-life plan—there is no need to wait and every reason not to. Whether your dream is escaping the rat race, high-end world travel, monthly five-figure income with zero management, or just living more and working less, this book is the blueprint.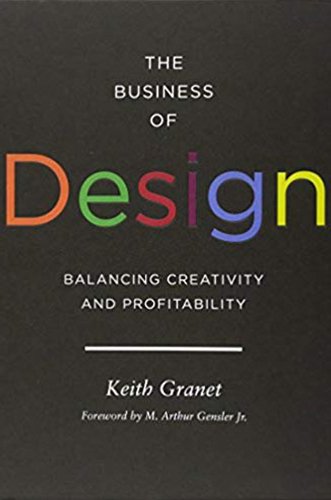 "Architecture may be an art, but it's also a service profession. To become a good architect requires a passionate dedication to the creative design process. To become a successful one means also understanding that it's a business, a unique one perhaps, but still a business. Keith Granet's The Business of Design will help get you there faster, creative talent intact." – Marc Appleton
Owning and operating a small architectural design firm can be challenging, with tight project deadlines, on-the-fly meetings, rush proposals, and fluctuating workloads as part of the firm's day-to-day activities. To help small firm owners cope with the chaos and prepare for the unexpected, here is The Architect's Guide to Small Firm Management, a no-nonsense guide to repurposing daily demands into workable, goal-directed solutions.
Get More Done // Time Management + Productivity
#1 Best Seller in Organisational Behaviour
Do you ever find yourself victim to procrastination?
Procrastination is the leading reason why student's fail and people don't achieve goals.
Deep work is a guide to being focussed and teaches you how you can spend less time working or studying but get more done.
The time you spend invested reading this book will definitely pay dividends in the long run. An investment every student should be willing to make.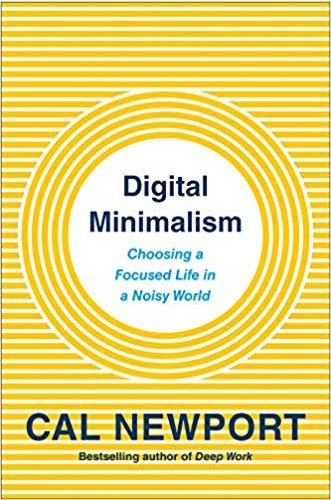 Digital minimalists are all around us. They're the calm, happy people who can hold long conversations without furtive glances at their phones. They can get lost in a good book, a woodworking project, or a leisurely morning run. They can have fun with friends and family without the obsessive urge to document the experience. They stay informed about the news of the day, but don't feel overwhelmed by it. They don't experience "fear of missing out" because they already know which activities provide them meaning and satisfaction.
Technology is intrinsically neither good nor bad. The key is using it to support your goals and values, rather than letting it use you. This book shows the way.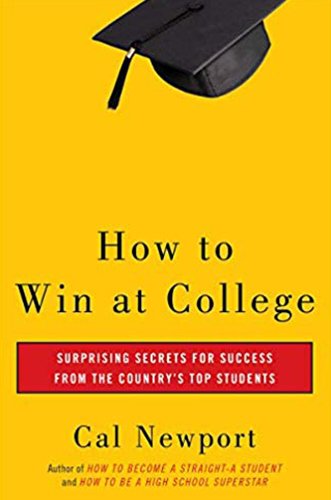 Draws on firsthand interviews with outstanding students at universities across the country to examine the secrets of a successful college career, introducing seventy-five simple rules designed to assist students ace their classes, assume leadership positions, build a superb resume, define their life goals, and have fun at the same time.
A comprehensive study guide, written by students for college students, offers practical solutions for mastering the college academic system, with self-assessment tests to help students analyze their study skills, time management strategies, tips on acing tests, and techniques for writing essays and papers better and faster.
Sits as number 1 for Time Management and Organisation in our top 3.