The Site Analysis Course – Complete Guide to Site Analysis in Architecture School
Description
You know that site analysis is important for your architecture project. So, you go to site with some friends. You take a sketchbook, your laptop and a few other tools, ready to analyse the site. You arrive. Now what? You stand around and chat for an hour then go home with a simple observation of the site. You get on google maps, draw the sun path, guess which way the wind was coming from and call it a day…
That is the extent of site analysis for a lot of us. Architecture site analysis might seem like a pointless task we do just to "tick the box". But,  it's not only really helpful, but essential and the first step to building a great sketch design and architecture project. If you complete a site analysis just to "tick the box" – you are setting yourself up for failure and leaving out a lot of key details that will help assist you in progressing your design forward.
My name is Kyle. I am going to show you how to do a complete architecture site analysis that will form the foundation of your projects.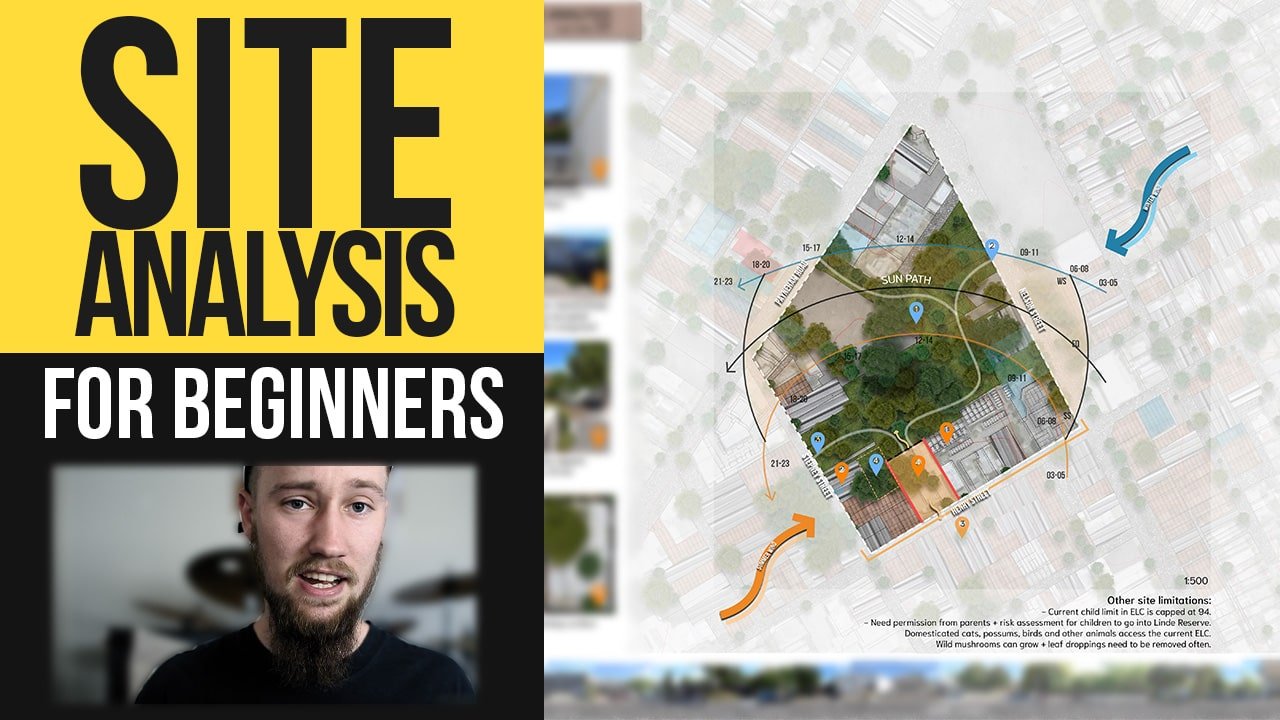 What Will I Learn?
You'll learn the importance of site analysis for architecture projects.
You'll discover the 4-step site analysis formula used to develop incredible architecture projects.
Gain the skills and confidence to perform site analysis to a professional level.
Learn tips and tricks to complete site analysis efficiently and quickly.
BONUS: Learn the 4 BIGGEST MISTAKES students make when doing site analysis.
Introduction to Site Analysis
Introduction to Site Analysis
0:53
4-Step Formula to Site Analysis
About the instructor
Kyle is a fifth year Master of Architecture student with experience in commercial and residential architecture and design firms. Kyle has been teaching architecture online since 2019.