The Site Analysis Course – Complete Guide to Site Analysis in Architecture School
About Course
You know that site analysis is important for your architecture project. So, you go to site with some friends. You take a sketchbook, your laptop and a few other tools, ready to analyse the site. You arrive. Now what? You stand around and chat for an hour then go home with a simple observation of the site. You get on google maps, draw the sun path, guess which way the wind was coming from and call it a day…
That is the extent of site analysis for a lot of us. Architecture site analysis might seem like a pointless task we do just to "tick the box". But,  it's not only really helpful, but essential and the first step to building a great sketch design and architecture project. If you complete a site analysis just to "tick the box" – you are setting yourself up for failure and leaving out a lot of key details that will help assist you in progressing your design forward.
My name is Kyle. I am going to show you how to do a complete architecture site analysis that will form the foundation of your projects.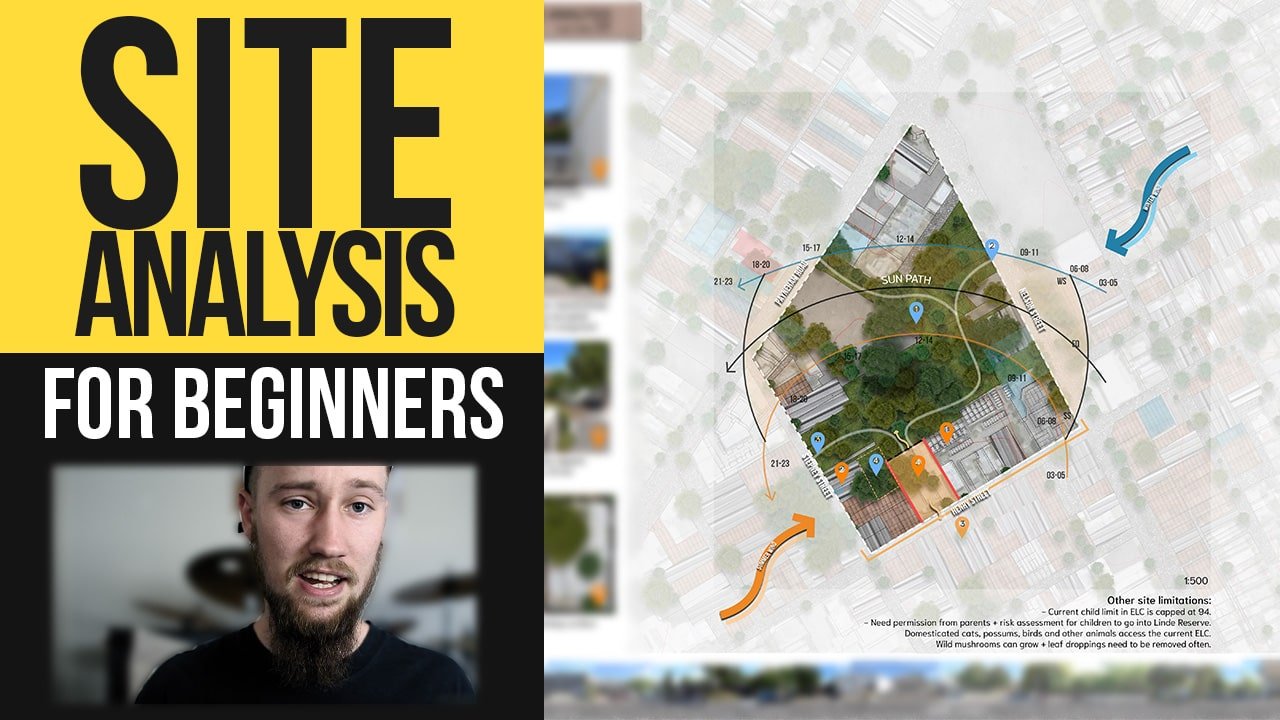 Show More
What Will You Learn?
You'll learn the importance of site analysis for architecture projects.

You'll discover the 4-step site analysis formula used to develop incredible architecture projects.

Gain the skills and confidence to perform site analysis to a professional level.

Learn tips and tricks to complete site analysis efficiently and quickly.

BONUS: Learn the 4 BIGGEST MISTAKES students make when doing site analysis.
Course Content
Introduction to Site Analysis
Introduction to Site Analysis
4-Step Formula to Site Analysis
Site Analysis Mistakes
Recap
Student Ratings & Reviews