Revit Advanced Course – Tutorials to Learn Revit Fast
About Course
After completion of the Beginner and Intermediate Revit Course, you're ready to master the industry's leading 3D software, Revit.
Let's face it. Learning software is often complicated and difficult. Doing it by yourself makes it even harder! It doesn't need to be that way. In this course, you will be learning from a Master of Architecture student who has practical Revit experience across four architectural firms (which all use Revit as the primary design and documentation tool). You will be able to follow along to learn the skills and confidence you need to use the software efficiently in a professional setting.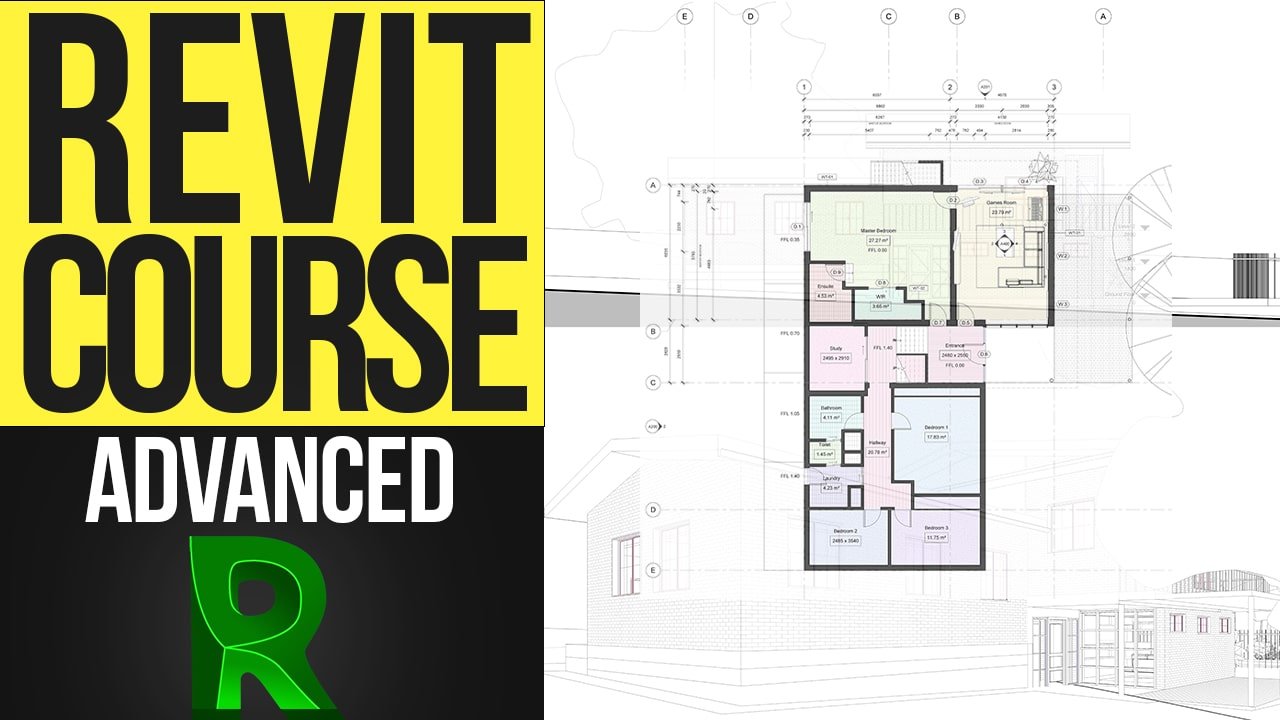 You can spend months learning Revit by yourself, and not necessarily learning it the right way. In Kyle's 20-hour course, you can fast-track that journey to gain the skills to design and model in Revit at a professional level.
Most online Revit tutorials or courses are boring, slow going and demonstrate incorrect practices. If you've watched Kyle's videos before, you'd know that these Revit tutorials are fun, fast and easy to follow.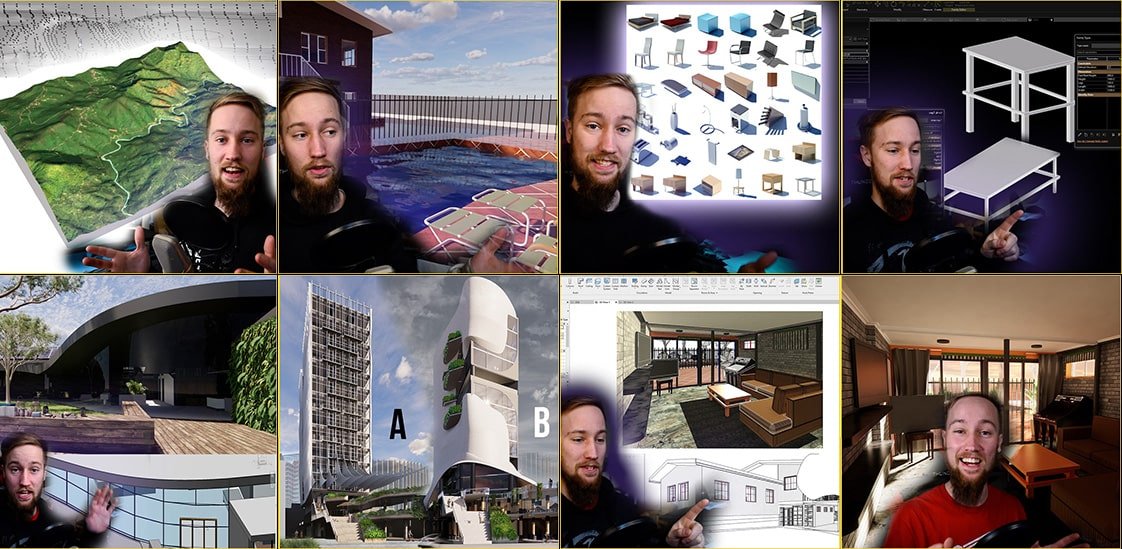 Show More
What Will You Learn?
You'll upgrade your skills to design and model confidently in Revit.

You'll improve your overall skills and knowledge of 3D modelling, architecture and design.

You'll master project organisation, annotation and stylisation in Revit to have complete control over your drawings and project.

You'll learn how to use sheets and create custom titleblocks.

You'll learn how to print/plot your drawings in Revit

You'll learn how to use project parameters to organise your project browser and sheets.

You'll master using tags and labels to utilise the "Information" in the model (BIM: Building INFORMATION Modelling).

You'll learn how to use both project and shared parameters.

You'll learn how to dimension in Revit with the best practices.

You'll learn how to use both category and keynote tags and schedule them on your drawings.

You'll learn how to use legend components to isolate elements in your model to dimension.

You'll learn how to create an isolated 3D view of an element and dimension 3D views,

You'll learn how to create visual hatch/finish legend.

You'll create a view and sheet list, room/area schedule and basic door and window schedule.

Then, you'll learn how to create a custom, smart and visually pleasing door and window schedule that incorporates tags, labels, project parameters and shared parameters.

You'll learn how to manipulate phasing to isolate elements in a pre-existing phase.

You'll create new views such as internal elevations, a "part" detail plan and axonometric section.

You'll master view templates to keep your views consistent and graphically stylised.

You'll learn how to edit system families.

You'll learn how to create intelligent details in Revit using detail and repeating detail components, smart tags, modelling detail elements, adjusting and adding linework and profiles, adding insulation and timber elements.

You'll learn how to use view filters to adjust the graphics of a view.
Course Content
Part 1 – Project Organisation
Part 2 – Annotation
Part 3 – Category Tags
Part 4 – Keynote Tags
Part 5 – Legends
Part 6 – Schedules
Part 7 – Extra Views
Part 8 – Graphic Stylisation
Part 9 – Smart Detailing
Bonus Tips
Review
Student Ratings & Reviews
easy to follow along. great communicator!